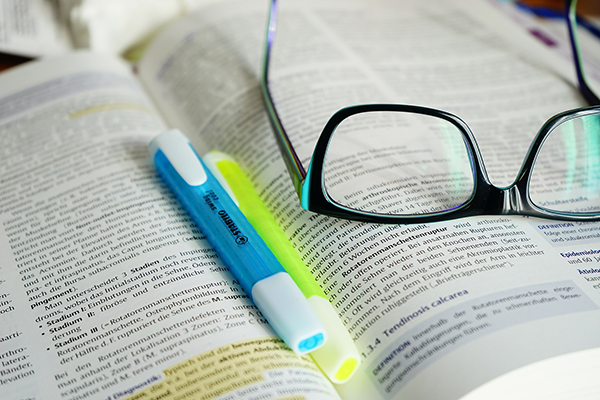 Dan Schawbel | 9 September 2013
I recently spoke to Shawn Achor, who is the author of the new book, Before Happiness: The 5 Hidden Keys to Achieving Success, Spreading Happiness, and Sustaining Positive Change. Shawn is  the winner of over a dozen distinguished teaching awards at Harvard University, where he delivered lectures on positive psychology in the most popular class at Harvard. His research on happiness made the cover of Harvard Business Review, his TED talk is one of the most popular all time with over 4 million views, and his lecture airing on PBS has been seen by millions. In 2007, Shawn founded GoodThink to share his research with the world. Subsequently, Shawn has lectured or researched in 51 countries, speaking to CEOs in China, school children in South Africa, doctors in Dubai, and farmers in Zimbabwe. He has spoken to the Royal Family in Abu Dhabi, doctors at St. Jude Children's Hospital, and worked with the U.S. Department of Health to promote happiness.
In this interview, he talks about some of his research findings on happiness, how optimism and hope come before happiness, how to cancel the noise in your life, and his best advice on how to be happy.
What made you interested in studying happiness in the first place and how does your new book further your research?
I started studying happiness, not initially in psychology, but at the divinity school. Harvard's program allows you to study combinations of traditions, and I became fascinated by Christian and Buddhist ethics, specifically how the way you view the world changes your actions in it. My new book Before Happiness explores exactly this issue. Before someone makes changes to their happiness, health or success, they first construct a picture of the world. I argue that your mental reality predicts your ability to create positive change.
Would you say that optimism and hope come before happiness? How do you go about believing that positive change is possible?
Yes, absolutely. But it's more than just optimism. An optimist or a pessimist would argue whether one object, such as a glass, is half full or half empty. But by shifting one's reality to include more true facts, you could include the pitcher of water sitting next to the glass. It doesn't matter if the glass is empty if, in reality, you could fill it. Your brain can process only 40 bits of information per second despite a deluge of 11 million pieces of information coming from all your nerve endings. What your brain attends to becomes your reality. Based on this research, the best way to change your reality is to first realize that there are multiple realities from which you could choose. I could focus on the one failure in front of me, or spend my brain's resources processing the two new doors of opportunity that have opened. One reality leads to paralysis, the other to positive change.
The economy has put people out of work and made people depressed. How can we see past all the negative things going on around us and be ready to embrace happiness?
Happiness is easy in good times, but is a huge competitive advantage during difficult times. I spend an entire chapter in Before Happiness describing new research on how we can mentally cancel the noise in our life. Noise is any information, external or internal, which distracts us from making positive change. Sometimes it is too much external noise, like a glut of negative news or reading comments on blogs which are often imbalanced toward the negative. Sometimes it is internal noise, like replaying a doubt such as "I'll never find a job" or "I'll never get out of debt so why keep a budget." To cancel internal noise, one must create an opposite wave, such as thinking about three times you have been successful in the past despite major setbacks.
Happiness is NOT the belief that everything is great, happiness is the belief that change is possible. In Before Happiness I define happiness as "the joy one feels striving for one's potential." Small mental victories, especially in a rough economy, led us to a cascade of success based on positive changes. A positive mindset results in 23% greater energy in the midst of stress, 31% higher productivity, 37% higher levels of sales, 40% higher likelihood to be promoted, and improved our longevity. See the TED talk or my article on the cover of HBR. The greatest competitive advantage in the modern economy is a positive and engaged brain.
Aren't some people naturally happy or do they have to find happiness? What happens when certain unexpected situations happen and cause you to be miserable? How do you go back to a "happy state"?
This is where this gets really fascinating. Yes, some people are genetically disposed toward happiness. Yes, some people have childhoods which make it easier for them to choose positive change. But, that is not the end of the story. You will be just your genes and your environment, UNLESS you make conscious positive changes to your mindset and habits. Only 10% of your long term happiness according to researcher But in the latter case, we have two decades of research showing that even two minutes of a positive habit, such as writing a positive email to someone in your social support group, or meditating, can literally rewire your brain and change your baseline. Your brain will eventually return you to your baseline after a victory or trauma, unless you choose to be more than your genes. Each of the five steps in Before Happiness is showing how you can walk your baseline up and maintain the higher baseline.
What are your top three tips for getting yourself to a place where you can be happy?
1. Create happiness hygiene. We eat, sleep and brush our teeth everyday, yet we neglect something crucial: priming our brain to positive. Create a two minute daily habit of thinking of 3 new things you are grateful for each day, journaling about a positive experience for two minutes, meditating by watching your breath go in and out, or writing a positive 2 minute email.
2. Use success accelerants. Rats run faster at the end of the maze, and marathoners speed up at 26.1 miles at a place called the X-spot. Coffee cards where you have to get 12 stamps you get two free stamps before then buying 10 cups of coffee accelerates purchasing because your brain sees that you are already 1/6 the way through. Our brain accelerates the closer we perceive success. If you make a checklist of tasks for the day, include several things you have already accomplished. If you are starting a new positive habit, don't start at zero, include the day or two you have successfully avoided dessert or exercise. Some companies offer 150% commission for the first week of a new sales period to show progress right from the beginning.
3. Don't wait for happiness. If we raise your success rates, happiness remains the same. Raise happiness levels in the present, find meaning at work, connect to the people around you, perceive stress as enhancing, and your success rates rise dramatically. Happiness at work fuels success.
Dan Schawbel is the author of the new book, Promote Yourself: The New Rules For Career Success (St. Martin's Press).