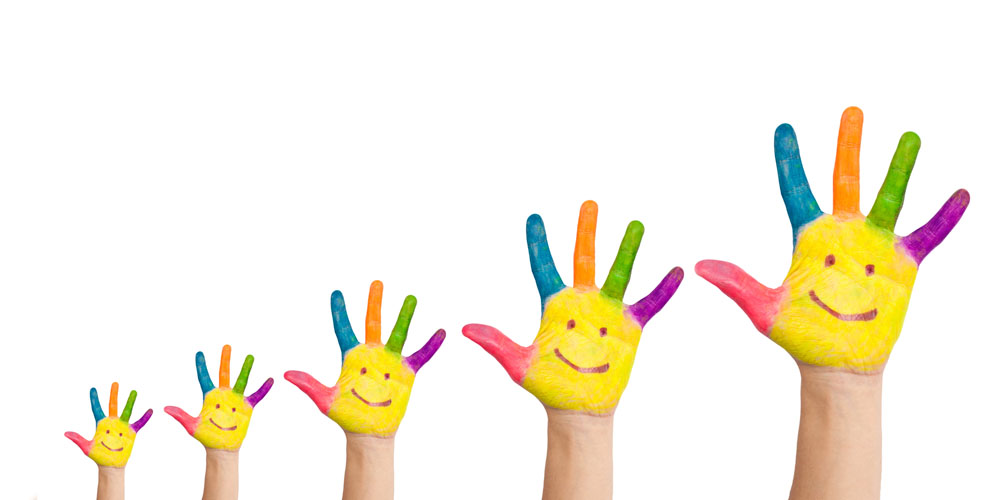 Kare Anderson | July 21, 2013
The second part of this story is the real clincher for considering that happiness can be a choice. An elementary school teacher in rural Arkansas made a bracelet of charms of each student in her class so she could continually remind herself of how she cared about each one, and her passion for teaching them.  Here's the rest of the story. She wakes up each morning with the painful fatigue that most face when they have the chronic, erratic and incurable disease, multiple sclerosis.
Many would give up and quit working yet some don't, as Shawn Achor shows in his new book Before Happiness. Why do different people in the same situation find a way to feel happy and thrive while others get depressed, give up or worse? The answer is the cornerstone concept to Achor's book.
He travelled to fifty-one countries, speaking and conducting experiments involving people as diverse Tanzanian kids living in extreme poverty to UK bankers who didn't get year end bonuses. Achor worked with organizations as diverse as The National Multiple Sclerosis Society, Zappos' Downtown Project, Freddie Mac during the mortgage crisis and online learning group, CorpU.
The secret, according to Achor is that people in the same situation "were literally living in different realities."
If you want to change your life, you first have to change your reality
Here are Achor's five steps towards experiencing more moments of happiness that he feels are also keys to feeling more engaged, motivated and alive.  I've taken the brash liberty to slightly alter them in ways that most help me, as you might want to do too, thus emulating his underlying "manage your reality" theme:
1. Choose the most valuable reality: See multiple ones in each situation and choose the one that is most likely to lead to positive growth.
2. Map your meaning markers: These are the specific things to identify to chart the best route to accomplishing your goal(s) towards that most valuable reality.
3. Find the X-spot: Use success accelerants to propel you more quickly toward your goal(s).
4. Cancel the noise: Boost your capacity to hear the helpful signals that reinforce your chosen reality and may attract the opportunities and resources that can reinforce that reality, and also dim the noisy signals that can distract you from that reality
5. Create positive inception: Amplify the effects of your positive mindset by contagiously spreading your positive reality to others.
Here are some happiness-boosting points from the book and related ones from elsewhere:
A. Pessimistic people "literally see a narrower range of opportunities and possibilities," as Positivity authorBarbara Fredrickson discovered. Fredrickson recommends a 3:1 ratio of positive to negative experiences for healthy living. Me thinks I will strive for a higher ratio, more akin to John Gottman's "magic 5:1″ for a healthy marriage. When feeling negative they are blind to many options and go into fight or fight mode. To counter that downward spiral of perceptions and behavior, Achor suggest you map out your options as soon as possible, focusing first on drawing the possible paths for a successful outcome because what you first map becomes most vivid in your mind. Then, look for "escape routes" to avoid worst possible outcomes.
B. To buttress that habit, know that pessimistic people tend to see events that feel negative as being permanent, pervasive and personal. In Learned Optimism, Marty Seligman offers concrete ways to dilute or even eliminate those happiness-sapping responses.
C. Just as football running backs run faster the closer they get to scoring, we can create a surge of energy and motivation when we are at the stage towards our goal when we deeply believe we can actually achieve it. "The X-spot is the exact moment," Achor says, when "your brain realizes that attaining your goal is not only possible but probable, and it releases a potent stream of chemicals that help speed you up." Notice, writes Achor, that "you work more diligently and efficiently when the completion of a big project is in sight?" Hint: find a way to make the end goal seem eminent so you benefit from the extra spurt of energy to make it be true.
D.  You can also spur sales, using this effect by making a goal appear closer.   Clark Hull dubbed this the "goal gradient theory."  Hull proved it in an experiment in which a coffee shop gave customers a stamp card that rewarded them with a free coffee once the card had ten stamps for cups they bought. The closer customers got to being eligible for the free cup, the more frequently they came in for coffee. In a variation on that experiment, cited by Francesca Gino in her book Sidetracked, car wash customers who were given a loyalty card with the first two stamps already on it were more likely to visit more frequently than those who got a stamp card without any stamps on it.
E. When you want to become more motivated about reaching a goal – or you want others to become more engaged in it – look backwards and notice and discuss how much you have already accomplished. University of Chicago professors, Minjung Koo and Ayelet Fishbach call this nudge "
escalation of commitment
." In behavioral economics this 
behavior
 is dubbed a "
sunk cost"
fallacy when we have made a bad decision yet are reluctant to change because we have sunk time, money, our reputation or other resources into the effort.
F. Because new or difficult tasks use up more of the main fuel in your brain (glucose) and thus weaken your willpower:
– Jump into your most important task before thinking much about it. You will be less likely to procrastinate or not work on it. That's why morning runners sometimes have their clothes laid out by the bed the night before. Achor calls it the Twenty-Second Rule, "to craft a path of least resistance towards positive habits and away from negative ones."
– Do your most important tasks toward your goal during your prime time of the day. For many of us, that's in the morning.
– Give yourself more frequent rest breaks when doing things for the first time. That way you will be more motivated to persist towards your goal and more aware and thus happier about the progress you make. Learn more about how in Roy Baumeister's superb book, Willpower.
G. We are innately attracted to funny people — perceiving them as "being smarter and more credible" discovered Achor, and the reason may be that "to comprehend or create humor" we must be "able to see a version of reality that others might miss."  As you create your most productive reality you are able to experience positive emotions more often. Using Barbara Erickson's language, you  "broaden and build" the range of realities you see. Consequently, Achor found that you are more likely to see and speak to the humorous side to negative events, and attract smarter support sooner.
Hopefully this quick sampling of insights and suggested actions from Achor's idea-packed book may nudge you to read more, on your path to greater meaning and happiness in life with others, and to share your favorite tips here. {end}