Bring Happiness and Success to your Organization!
How can you transform your organization in less than a day? Invite our experts in positive psychology to speak at your organization and find out!
Professional GoodThink speakers Shawn Achor, Michelle Gielan, Alia Crum, and Eric Karpinski offer your team a chance to learn the science of happiness with practical strategies for positive leadership and improved engagement. The research-based strategies presented by these world-renowned experts in positive psychology are designed with the ultimate goal of helping your organization raise every outcome it seeks to improve, including higher levels of productivity, creativity, engagement, happiness and success.
Whether you are a nonprofit like the National MS Society, sitting squarely as a fortune 500 Company, or a group of interested minds like the Academi of Life, your organization will benefit from the clear, dynamic presentation on positive psychology from our experts.
We offer specifically designed keynotes and half/full-day trainings. Our experts present clear, precise strategies—based on research and science– for you and your team to quickly learn how to harness the power and success of The Happiness Advantage.
Former Harvard Researcher Shawn Achor focuses on key strategies from his best-selling book The Happiness Advantage with fun and informative presentations about the science behind happiness and the clear link between being happy and being successful.
---
Former national News Anchor Michelle Gielan focuses on Broadcasting Happiness and explains how positive change can ripple through an organization when the science of positive communication is implemented.
---

 Dr. Alia Crum is at the forefront of academic research on mindset studies and an expert in creating, delivering, and evaluating workshops on conflict and stress management for corporations.
---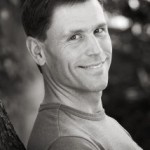 Happiness Coach Eric Karpinski draws on former professional experience to initiate and sustain positive change within organizations.  
---
Some of our Clients
"Shawn,
A short note of appreciation for the outstanding, insightful and inspirational presentation at our Senior Leadership meeting. You have an uncanny ability to modify the content to the audience, and the result is impactful." -Adobe
"Michelle presented to our top leaders from around the world and was well received. I was looking for a strong message on the power of positive thinking and Michelle exceeded my expectations with her scientifically supported data, energy level and down to earth style of presentation." - Vice President Organizational Effectiveness, Kimball International
"Alia is a charismatic and patient individual that truly embodies her teachings. … In academia, research ideas can take years to execute but with Alia's relentless pursuit and thirst for knowledge and energy for the subject matter, ReThinkingStress was completed within a year." -Yale University Research Student Feedback
"Eric's enthusiasm and happiness comes through – we used him for a team building activity within our organization and by the end of the workshop even the cynics were on board. Happiness is contagious!" - Sr. VP and Chief Operating Officer, BIOCOM