Institute Fellows
Dr. Alia Crum, PhD., Columbia Business School, Researcher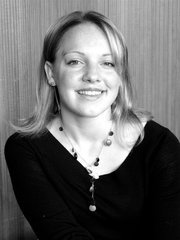 Dr. Alia Crum is an Adjunct Professor of Management and Postdoctoral Scholar at Columbia Business School. Dr. Crum received her PhD from Yale University and BA degree from Harvard University. Her research examines the effect of mindsets – the lenses through which information is perceived, organized, and interpreted – on important outcomes such as work performance, interpersonal behavior, and physiological health.
To date, Alia's research has won several awards including a Thomas Temple Hoopes Prize, the William Harris Prize, and notoriety in several popular media including the Los Angeles Times, the Wall Street Journal, and in The New York Times Magazine's 2007 "Year in Ideas." In 2006, Alia received the Certificate of Distinction in Teaching award for Harvard's course entitled "The Psychology of Leadership" and since has assisted in the roll out of several organizational behavior courses at Yale School of Management including Interpersonal Dynamics and Emotional Intelligence. In addition to her academic research and teaching, Dr. Crum has worked as a clinical psychologist for the VA healthcare system and an organizational trainer and consultant, creating, delivering, and evaluating workshops on conflict and stress management for corporations including UBS, Wal-mart, Amgen, and Colgate-Palmolive.
---
Max Weisbuch, Consultant
Max received his doctoral degree in 2004 (University of California, Santa Barbara) and has published over 30 scholarly articles in prestigious outlets including Science, the Journal of Personality and Social Psychology, Personality and Social Psychology Bulletin, and the Journal of Consumer Psychology.
He has held faculty positions at the University of Denver, Tufts University, and Mercer University and his work has been supported by grants from the National Science Foundation and the National Institutes of Health. His research focuses on the unconscious mind, nonverbal communication, and the relationship between personality and coping with stress. He has taught advanced college courses in Stress and Coping, the Psychology of the Self, Research Methods, as well as introductory college courses in General Psychology, Health Psychology, and Statistics. Max has given invited talks at more than a dozen universities and at conferences for the Association for Psychological Science, the Society for Personality and Social Psychology, and the Society for Experimental Psychology. Max gives talks to and provides consulting for organizations interested in improving positive communication and workplace productivity through subtle and low-effort strategies.
---
Libby Benson, Researcher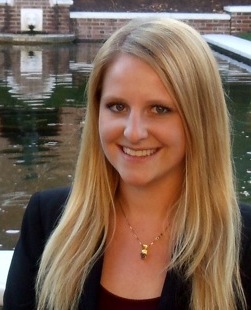 Lizbeth (Libby) Benson is a Research Coordinator at the University of Pennsylvania Positive Psychology Center. She is currently serving as a primary investigator on research done jointly between the Institute and the University of Pennsylvania on the impact of media on cognition. Her research interests include understanding and promoting psychological well-being and physical health across the lifespan, and she is particularly interested in measure development and quantitative methodologies. She received a BA in Psychology with honors from the University of Wisconsin-Madison in 2011, and will be pursuing a PhD in Psychology in Fall 2013. She is co-author on the EPOCH Measure of Adolescent Well-being.
---
Dr. Zelana Montminy, Psy.D., Consultant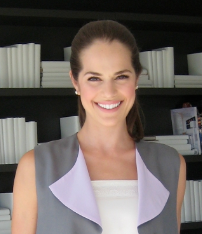 Zelana has a unique fusion of expertise in the areas of psychology, health, and the media. Zelana is currently on-air hosting, writing and producing health and lifestyle content for the PopSugar Network for FitSugar TV, a magazine show on a network that has over 20 million monthly unique visitors.
Zelana holds a Master's and Doctorate in clinical psychology with a specialization in health from the Chicago School of Professional Psychology in Los Angeles. Her doctoral research explores the relationship between happiness, optimism and healthful eating behavior.  Zelana is a member of the American Psychological Association, as well as its Health Psychology and Media Psychology Division.
Zelana has served as a health expert on NBC and delivers keynotes on positive psychology and reinventing one's relationship with food.  Zelana serves on several boards, including the Las Virgenes Chapter as well as the Pacific Region of the Young President's Organization (YPO), and the Program Advisory Board of the Respect Institute.