Individual Learning
Explore these online tools designed for individuals or small groups to explore the empowering science of positive psychology.
---

In the ReThinkStress seven day course, you will learn both the science and the techniques behind the powerful intervention that led to a statistically significant decrease in workplace fatigue.
---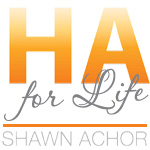 This eCourse for individuals will dive into the science on how a positive brain can help you achieve greater health, wealth, and happiness in every domain of life. Learn how to apply the latest research-based strategies in order to start getting The Happiness Advantage right away!
Price: $139 USD*
---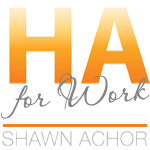 This eCourse for individuals includes sixteen chapters of content on the science of happiness and success–it is a longer and more in-depth course than the "for life" eCourse (covering the "for life" topics and more). Designed to boost employee engagement, creativity, and productivity, this online course is based on the exciting work of Shawn Achor, Harvard-trained researcher and author of The Happiness Advantage.
Price: $199 USD*
Already purchased access?  Please login here.



---
In a turbulent economy where job retention is essential, understanding how optimism shapes your work performance and perception is key. At Good Think, we have developed a scientifically validated tool called the Success Scale that helps us effectively assess where you stand on three key measures of positivity: work optimism, provision of social support, and outcome mastery. Use it as an add-on to engagement surveys, pre-employment hires, or as a benchmark test across departments.  Available for bulk purchase, with multi-dimensional department tracking and reports.
Price: $20 USD*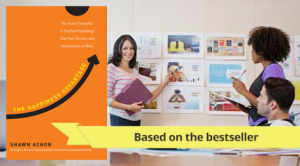 Happify Online Learning Program
A partnership with Happify, this online track brings the content from The Happiness Advantage to life with fun and engaging gaming principles.

*Please contact us to ask about discounts for bulk, student or non-profit rates.