Positive Psychology can be applied in classrooms of all levels from institutions of higher education to secondary and primary schools. Read below for examples of how our content has been used in classrooms around the world…
Higher Education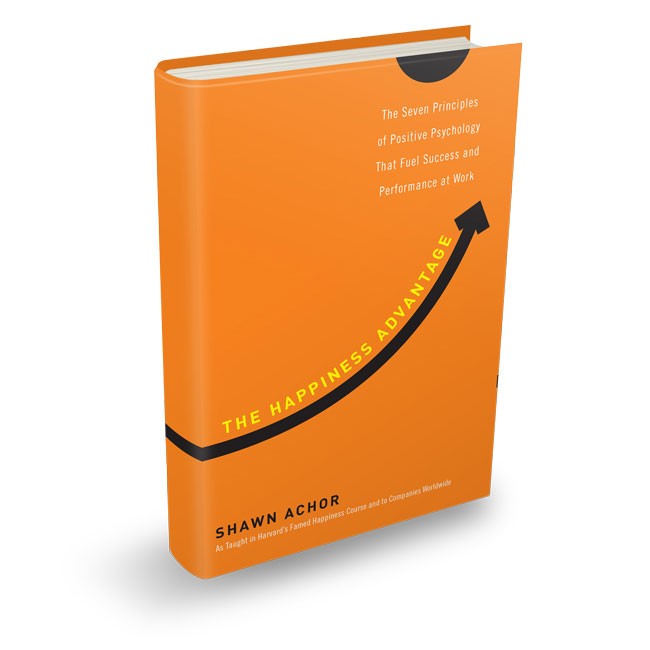 Course Syllabi – Are you considering adding The Happiness Advantage or Before Happiness to your course syllabus?  Contact us for options regarding special bulk pricing.
Orientation/Parents' Weekend – Career counseling begins the first day of the freshman year, and we believe that students need to hear the message early on that society's formula for "success, then happiness" is backwards.  Contact us to ask about speaking availability and fees.
Academic Advising/Career Services -Use GoodThink's books for career counseling or as a Freshman Book of the Year and consider adding a webinar with Shawn to your slate of programs.
eCourses -Whether you are a student or a teacher, you may enjoy our Happiness Advantage for Life or more in-depth Happiness Advantage for Work eCourses — or for a quick study, try the ReThinkStress eCourse.  Contact us for special student/nonprofit pricing.
Secondary Education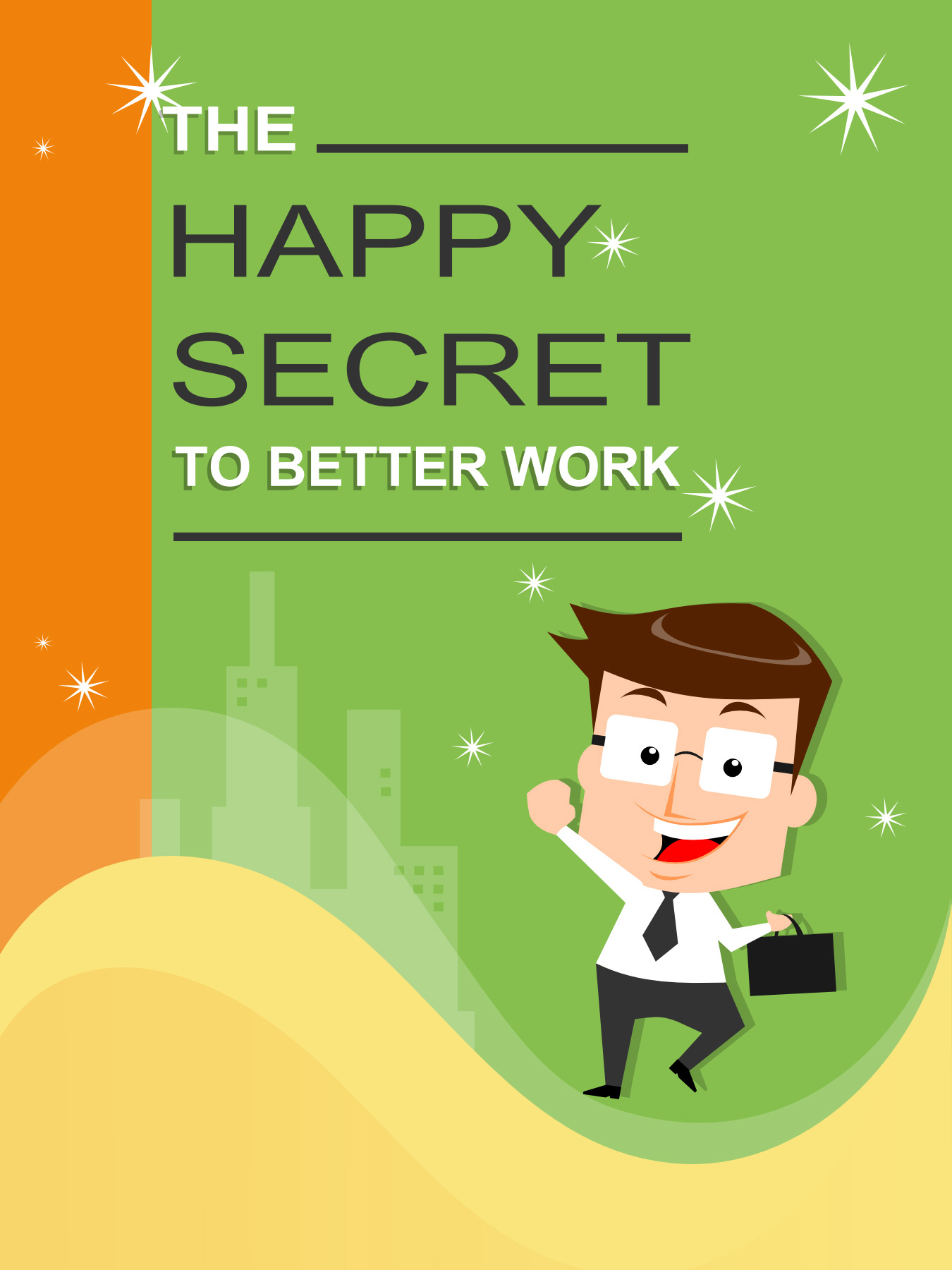 Counseling Offices – Whether your students are dreaming about their future, applying for colleges, or struggling to find their internal motivation, consider stocking The Happy Secret to Better Work  infographic booklet, a 12-page pocket-sized guide summarizing key principles from The Happiness Advantage in engaging, colorful illustrations: 2 for $5 (we won't sell just one–start your own ripple effect!), 10 for $20, 50 for $75, 100 for $100, 250 for $225, or 500 for $ 375. Please contact us to purchase or for information on additional bulk discounts on larger orders.
Graduation Gifts - As your student embarks on the next phase of his/her life, consider gifting a copy of the The Happiness Advantage or Before Happiness.
Primary Education
School-wide Curriculum – Are you looking to embed principles of positive psychology in your school?  We have a number of affordable resources (children's book, posters for classrooms and libraries, and free curriculum) to help you bring this evidence-based research to your school in a fun way that is perfect for the 4-10 year old age range.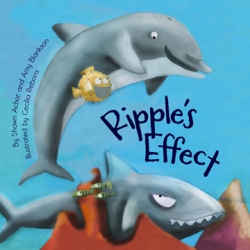 Ripple's Effect It takes big actions to make big changes. Or does it? In Ripple's Effect, residents of an aquarium learn that sometimes a smile is all it takes to make a world of difference. Awash with charming illustrations, this delightful tale will show children that happiness is a choice they get to make for themselves.  Co-authored by Shawn Achor and his sister Amy Blankson (otherwise known as The Unicorn), this book tells the tale of one brave dolphin named Ripple who teaches a shark to smile.
General Resources
Watch the TED Talk Your students are smarter than you think! Many teachers have reported success when using  Shawn Achor's TED talk (which has over 4 million views and is one of the top 20 most popular TED talks–ever!) in the classroom. This new TED-ed page has an interactive quiz and follow-up resources to use as a starting point for student discussions about happiness.
 Smile Experiment Worksheet: HA smile Your students can do the same experiment that our speakers do during many lectures–use this experiment worksheet to guide your students on the power of a smile.
 Gratitude Printable Remind your students to be grateful  with re-usable gratitude sheets (laminate or put into a plastic sleeve). Let students write or draw a daily "good thing" that happened at the end of the day to leave school on a positive note. Don't forget to make one for yourself (and maybe your principal?) We have additional memes and graphics you can share and post as well.
Examples from Educators
These are some resources and ideas created by educators that work to create ripple effects in their classrooms. If you have other ways you use our products or ideas in your classroom and would like to share, please contact us.
 Bringing Happiness to Any Classroom by Dave Trejo via the Gates Foundation
Middle School P.E. teacher Dave Trejo was invited to speak at a Bill and Melinda Gates Foundation conference on sustainable change in education as a result of the happiness research he conducted after reading The Happiness Advantage. Students who wrote in their "positive journals" four days a week made the biggest gains in both happiness and achievement.  This year his entire school is writing in a positive journal four times a week and has dedicated weekly time to happiness habit training. Click these links for a sample template for one week of the journal and a sample activity aligned to the principle of the Tetris Effect that students of all ages will love.
---
Happiness Class,  aka Body Awareness a PE Elective  by Kurt Krueger
Using a holistic systems approach (strength training, flexibility, aerobic activities, strengthening character and team building activities, nutritional information, and mental and metaphysical practices) this class used cooperative games, assigned laughing, yoga, and meditation in its instruction. Topics of study included: - Affirmations and Afformations, -Concentration practices, -Stress Management, -Acts of Kindness, -Gratitude, -Visualization Practices. The class included physical activity as well as chances to try healthy (usually new) foods and discovery about nutrition's effect on the body, mind and spirit.  Homework assignments included: meditation, push-ups, curl ups, breathing practices, stretching, yoga.
---
Daily Gratitude Moment and Music
History teacher Mike Ferry starts his sixth grade classes by asking each student to have a "moment of gratitude."  Students draw pictures or write down short phrases related to anything for which they are grateful. Mike says "wandering around the room, I encounter illustrations of dogs, ice cream cones, family gatherings, and other sources of delight.  My hope is that gratitude will become habitual for my students, who will be happier as a result.  In turn, greater happiness will make success more likely in the kids' academic and personal lives."
Mike is also a musician and shares his music with his students, and now GoodThink users as well:  www.mikeferrymusic.com.  He says "while some of my songs are educational in nature, most of my music is funny, upbeat, and at times giddy.  I encourage people to perform acts of service or to donate to charitable causes in lieu of paying for downloads of my music.  My songwriting efforts, therefore, are inspiring humor and community service, two more characteristics of happy people."
---
Teaching the Whole Child Happiness by Steve Reifman
19 year classroom vetran Steve Reifman was also inspired to share positivity with students. He shares more tips on his website at www.stevereifman.com.
Debate or Speech Topic
GoodThink Founder and CEO Shawn Achor believes in the power of debate! As a student he researched and prepared many arguments which prepared him for his career at Harvard and then as a speaker/lecturer. Consider having your students give portions of Shawn's TED talk (there is a prezi version as well) or use Shawn's books to create a classroom (or parent night) involving happiness.
 Science Fair Project
Meredith Eddins was reading Before Happiness and it inspired Sadie, her daughter sixth-grade daughter to test Shawn's research as her science fair project. Sadie won first place at her school and the district level by recreating the target size experiment.
"The idea of making your target look bigger to improve accuracy proved to be 100% correct. She tested children as they threw plastic darts at 2 'identical' dart boards. She had just enhanced one to look larger. This lesson has taught all of our family that if you THINK you can hit your target, you can!"
Watch Shawn Discuss The Happiness Advantage and Children with the Dalai Lama Center