Additional Resources
The Happy Secret to Better Work on TED
We believe that we should work to be happy, but could that be backwards? In this fast-moving and entertaining talk, Shawn Achor argues that actually happiness inspires productivity.  More than 4 million views and counting!
Infographic: The Happy Secret to Better Work
Get The Happiness Advantage in minutes!  Save and share this free tool to remind you of all the research on how when our brain is positive, we achieve more of our potential. This infographic is available as a 12-page pocket-sized booklet:  2 for $5 (we won't sell just one–start your own ripple effect!), 10 for $20, 50 for $75, 100 for $100, 250 for $225, or 500 for $ 375. Please contact us to purchase or for information on additional bulk discounts on larger orders.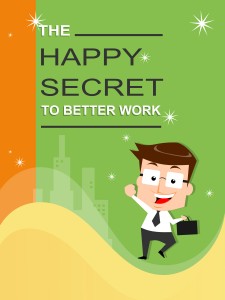 <
---
The Happy Secret to Better Work – The Prezi
What is Positive Psychology?