Give the Gift of Happiness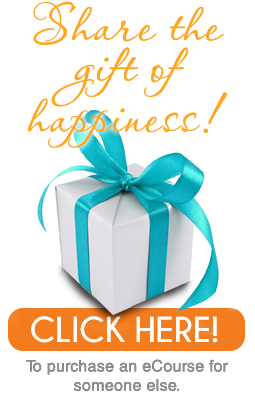 Can you think of someone that could benefit from

The 
Happiness Advantage
? Gift an eCourse to make
a lasting positive investment!
Steps to Gift a Purchase:
1. Click the gift box icon to the right to purchase a gift eCourse (note: only 1 course may be gifted per checkout transaction).
2. Choose which course to gift and pay for the eCourse (we have two course choices: Happiness Advantage for Life or Happiness Advantage for Work).
3. You will be redirected to a "New Member Registration" page.  You may complete this page immediately or wait to follow the link that you will receive via email.
4. When you choose to register: enter the giftee's name and email (not yours) at the registration screen, and they will receive an email shortly with their login details.